Frank Fletcher Subaru Loves Learning Event
Thank you Mr. Riddle, our Loves to Learn principal at McKinley Elementary School. He provided us with over 100 thank you notes from his classes for the grant Fletcher Subaru and Subaru of America provided so teachers could purchase the supplies the school needed for a better learning experience.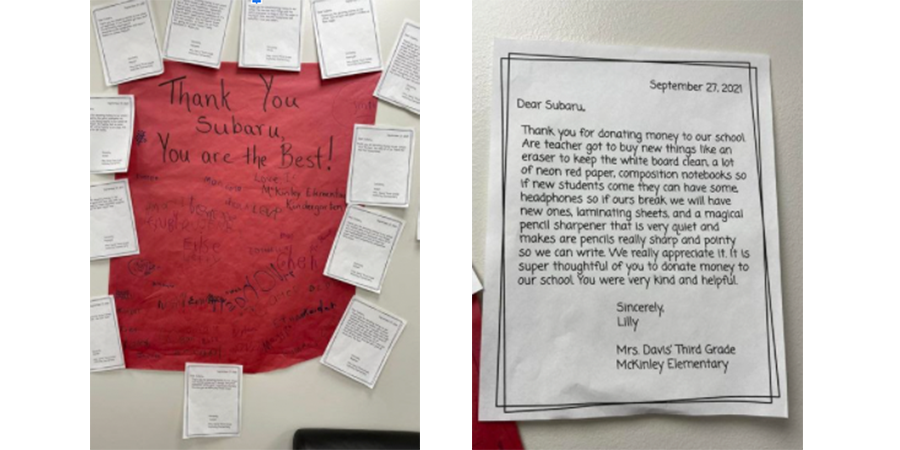 Frank Fletcher Subaru Loves to Help Event
For Frank Fletcher Subaru's 'Loves to Help' event, we were able to donate blankets to a couple of local shelters.
"Really loved the blankets you provided this year. We gave a woman two of them yesterday; just lost her job and her housing and now living in her car. She is fearful of staying in a shelter so we are working to find her temporary housing. With the weather changing, she was very grateful to be able to use them, and we are so thankful Fletcher Subaru provides so much help to our community organizations so we can serve our clients better."
-Stephanie Brady- the Community Clinic Director.
(Pictured below- Sandra Pim)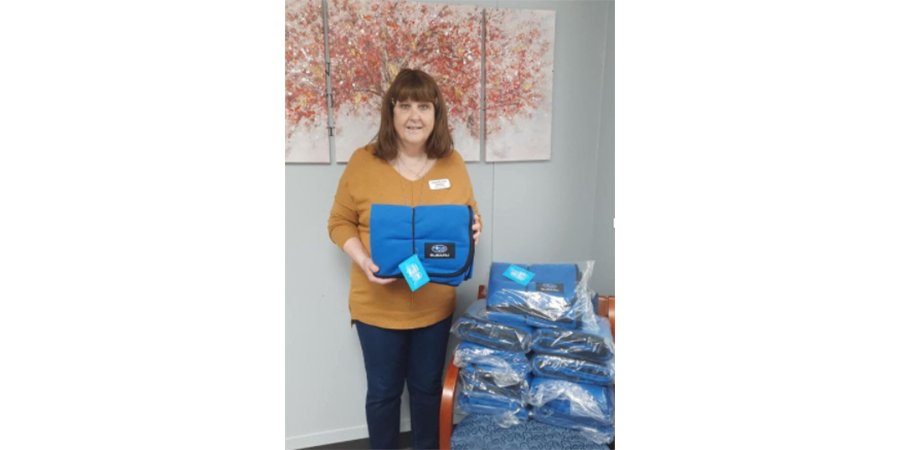 Frank Fletcher Subaru Loves Pets Event
"The Joplin Humane Society has 31 successful adoption stories that were made possible by Fletcher Subaru's "Subaru Loves Pets" initiative. It is only with the generosity and kindness of supporters like Fletcher Subaru that we are able to continue our life-saving work.
We have seen the number of unwanted pets entering our doors increase over last years' numbers and we know there's still lots of work to be done. But with the help of Fletcher Subaru's promise to help the "Underdogs" in the community, we were able to help 31 of the lost, unwanted, and abandoned dogs and cats in our shelter find their new forever families.
One of those "underdogs" is Boss. He is a senior chihuahua that was surrendered to the shelter because his owner had to move into a nursing home and was not able to take him. As you can imagine, Boss was very confused, scared and lonely. You could tell he was waiting for his family to come back and get him, but that did not happen. Happily, Boss's story has a very happy ending. With the generosity of Fletcher Subaru of Joplin, MO a very wonderful, retired couple was able to give Boss a forever home. They came in looking for a wonderful dog just like Boss. We can't thank Fletcher Subaru enough for helping Boss. We know if Boss could talk, he would be shouting from the rooftops his appreciation to them."
Connie Andrews, Joplin Humane Society Executive Director