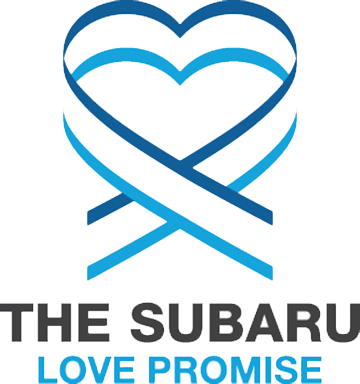 What is the Subaru Love Promise?
Subaru and our retailers believe in making the world a better place and the Subaru Love Promise is our vision of respecting all people. This is our commitment to show love and respect to our customers and to work to make a positive impact in the world.
How is Frank Fletcher Subaru dedicated locally to the Love Promise?
Our Love Promise can be seen in various partnerships with local charities and non-profits. We're grateful for the opportunity, not only to be a part of our community, but to serve it as well.
Wildcat Glades Conservation Center
Ronald McDonald House of the Four States
Freeman Cornell-Beshore Cancer Institute
Love Promise Stories from Frank Fletcher Subaru
Subaru and Frank Fletcher Subaru believe in making a positive impact on the communities in which we live and work. We uphold that belief through our Love Promise Community Commitment. Every month, we select inspiring stories from customers and partners from around our area who strive to support our collective commitment and feature them here
BOSS THE SENIOR CHIHUAHUA HAS A FOREVER HOME! - CONNIE A
The Joplin Humane Society has 31 successful adoption stories that were made possible by Fletcher Subaru's "Subaru Loves Pets" initiative. It is only with the generosity and kindness of supporters like Fletcher Subaru that we are able to continue our life-saving work. We have seen the number of unwanted pets entering our doors increase over last year's numbers and we know there's still lots of work to be done. But with the help of Fletcher Subaru's promise to help the "Underdogs" in the community, we were able to help 31 of the lost, unwanted, and abandoned dogs and cats in our shelter find their new forever families. One of those "underdogs" is Boss. He is a senior chihuahua that was surrendered to the shelter because his owner had to move into a nursing home and was not able to take him. As you can imagine, Boss was very confused, scared and lonely. You could tell he was waiting for his family to come back and get him, but that did not happen. Happily, Boss's story has a very happy ending. With the generosity of Fletcher Subaru of Joplin, MO a very wonderful, retired couple was able to give Boss a forever home. They came in looking for a wonderful dog just like Boss. We can't thank Fletcher Subaru enough for helping Boss. We know if Boss could talk, he would be shouting from the rooftops his appreciation to them.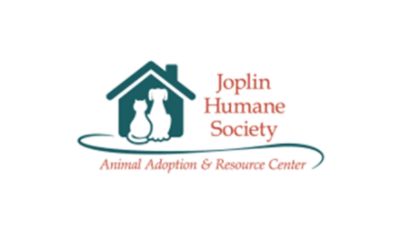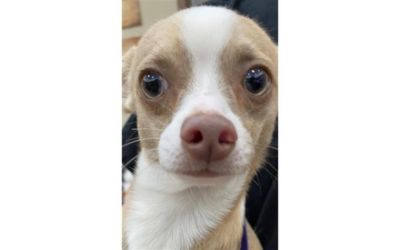 ---
Fletcher Subaru helps Abandoned & Unwanted Pets - Connie A
The Joplin Humane Society (JHS) has 31 successful adoption stories that were made possible by Fletcher Subaru's Share the Love initiative. It is only with the generosity and kindness of supporters like Fletcher Subaru that we are able to continue our life-saving work. We have seen the number of unwanted pets entering through our doors decrease, but there is still a lot of work to do. Last year we provided services to 9,365 dogs and cats. This number is still overwhelming, however, we work hard every day to make a difference in each of these pets lives. Only 8 short years ago, our euthanasia rate was over 65%. It is now less than 10% and we can say loud and proud that we do not euthanize for the amount of time an animal has been with us or for space issues. But as you can imagine, with the number of pets coming through our doors, it's a struggle every day to not go back to the way things were before. We know the only way to lower the number of unwanted pets is through our low-cost spay/neuter program for the public. There have been many great changes at the Joplin Humane Society over the past several years. It's our promise to the community and the animals of the four-state area that we will continue fighting to make changes for the better and we will strive to help all those pets and people that need our assistance in the best way we can. Of the 31 adoptions made possible through Fletcher Subaru's Share the Love, there are a couple that we are certain would not have happened so quickly had it not been for Fletcher Subaru's support. Victoria is a senior Pomeranian that was brought to us by an animal control officer. Upon an intake medical exam, it was found she has chronic allergies that will require treatment for the rest of her life. Victoria also had a wound on the top of her head and suffered from extreme dental problems. The JHS veterinarian prescribed medication for her allergies, which right away helped her to feel better. Along with stitching up the wound on her head and pulled multiple rotten teeth. Then the big job of finding her the right family started. There were several families interested in sweet Victoria and came in to meet her. After visiting with JHS staff, they had not realized the amount of financial support that would be needed for her medical problems, and chose to not adopt. We knew there was a family out there for her and happily the PERFECT couple came in and she was the PERFECT addition to their family. It was such an amazing feeling to watch Victoria leave with her new mom and dad. No doubt she will be loved for the rest of her life. Then there was Wobbler. He is an older cat that came to us because his owner had passed away. Wobbler was so scared when he arrived at the shelter. We knew he just didn't understand that his owner had not abandoned him, but we are very sure loved him until the end. Wobbler came to us needing some basic medical care and with an upper respiratory infection. Because of his age and his anxiety level, it took several weeks of individualized medical care to get him past his upper respiratory and ready to be adopted. After a couple weeks on the adoption floor, he was chosen for adoption. It was so exciting to see that not only was Wobbler getting a new home, but he was also getting his very own little girl that would love him we're sure, just as much as he will lover her. It is only with the continued support of donors like Fletcher Subaru we are able to care for the thousands that enter our doors each year. Thank you to Fletcher Subaru and to the adopters that came in and gave our unwanted pets a chance at a brand new life. All of us at the Joplin Humane Society thank you!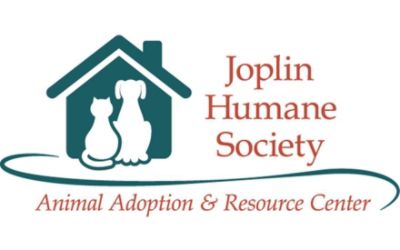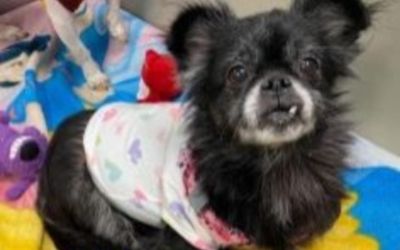 ---
THE IMPACT OF SUBARU and SHARE THE LOVE - Mike B
Ronald McDonald House believes that nothing else should matter when a family is focused on the health of their child – not where they can afford to stay, where they will get their next meal or where they will lay their head at night to rest. We believe that when a child is hospitalized the love and support of family is as powerful as the strongest medicine prescribed. The impact of our Charity programs, both the Ronald McDonald House and the Ronald McDonald Family Room help keep these families with sick children close to each other and the care and resources they need, when they need it most.Our five year, $50,000 partnership with Subaru has gone directly to support these two programs. The support of Subaru keeps our doors open. The impact of our partnership helps individuals understand the good Subaru is doing in our community and in our four state area. That $50,000 has impacted over 750 unduplicated families who have stayed with us for nearly 8,000 lodging nights from 38 states and two foreign countries and 252 different communities in our four state area. Subaru fulfills the Subaru Love Promise by supporting the "House that Love Built".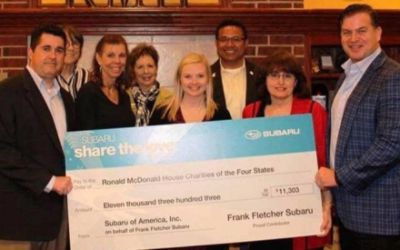 ---
Subaru Shares The Warmth - Debbie K
On Tuesday, July 9th, the Gateway Chapter of The Leukemia & Lymphoma Society along with Frank Fletcher Subaru delivered 80 blankets, 50 craft kits and messages of hope to the patients of Freeman Cornell-Beshore Cancer Center. Patient Charles Garret said, "I tell you what, I've watched Subaru for a long time and they've gotten involved with all level of charities and I think it's out of this world. I appreciate it. I own a Subaru. I like what they do." Lisa Paugh of Cornell-Beshore and many staffers graciously accepted the generous delivery on behalf of their patients. This is the fourth year that Subaru and LLS have partnered to bring hope and warmth to the patients of Freeman Cornell-Beshore Cancer Center. LLS is proud to partner with Frank Fletcher Subaru to spread hope, love and warmth to those fighting cancer. https://www.koamnewsnow.com/news/spreading-love/1093555629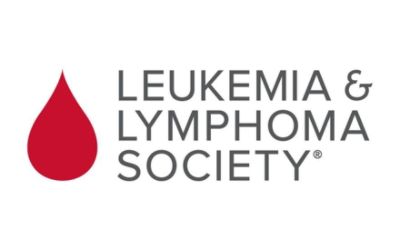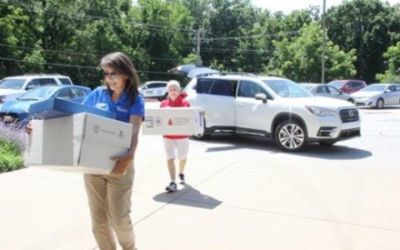 ---
Frank Fletcher & LLS Deliver Blankets to Patients - Debbie K
Freeman Cornell-Beshore Cancer Institute in Joplin was the site of warmth and smiles on Wednesday, June 20th as Frank Fletcher Subaru partnered with The Leukemia & Lymphoma Society (LLS) to bring blankets, craft kits and messages of hope to cancer patients as part of Subaru's Love to Care program. There was excitement in the hospital as JD Arnold, Brent Lobanoff and Debbie Kersting (LLS) unloaded 80 blankets and 25 craft kits for the cancer patients at Freeman. Many nurses, doctors and even local media from KODE, KOAM and KZRG were on site for the delivery. However, those that were most touched by this simple gesture were the patients. Bill Hawkins, a lymphoma survivor who has been in remission for nineteen months stated, "It's just a showing of support and to know that people care. I feel lucky to live in Southwest Missouri because of gestures like this." The Subaru team also presented a stack of cards with messages of hope to be distributed to all of the patients. The cards were filled out by caring Subaru customers over the last several weeks to show love and support to the patients as they receive their treatment. "It's not just a card. It's people who are thinking about these patients, praying with these patients," says J.D. Arnold. The afternoon was filled with messages of hope and stories of inspiration. Survivor Ashley Page was diagnosed six years ago with an aggressive form of leukemia and was devastated when she was told she would never be able to have children after undergoing two years of chemotherapy and arsenic treatments. Ashley never gave up hope. Today, Ashley, who is in remission, was at Freeman for regular blood work with her young daughter Brilynn smiling by her side as she opened her craft kit from Subaru. Ashley considers every day with her daughter to be extra special. Thank you Frank Fletcher Subaru for sharing the love and proving that sometimes small gestures mean the most!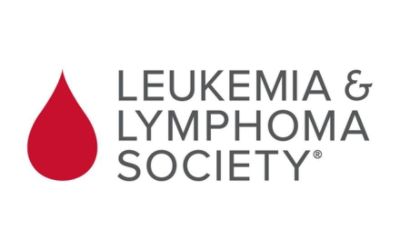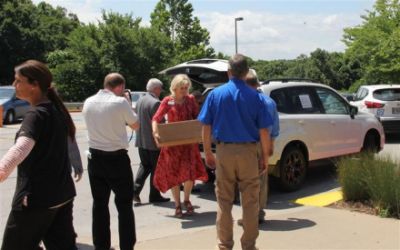 ---